Dear Students,
We are excited to announce that WildTigers Technologies is offering an Internship Program for CE/IT students. As a leading software development company, we are committed to providing excellent opportunities for students to enhance their skills and gain practical experience in the field.
During this internship, you will have the opportunity to work on real-world projects alongside our experienced developers. This program is designed to give you a comprehensive understanding of software & website development and help you develop practical skills that will be valuable for your future career.
To apply for this program, you must be currently enrolled in an IT-related course in your college.
We are looking for students who are passionate about technologies, eager to learn, and committed to delivering high-quality work.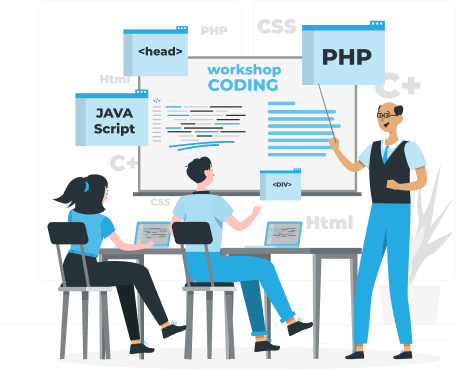 Here are the details of the program:
Minimum Duration: 1 Year
Eligibility: Students pursuing an IT-related course
Preferred Skills: HTML & CSS, BOOTSTRAP , JAVASCRIPT, jQUERY, PHP, Laravel, CodeIgniter, Manual Testing (QA), etc.
Location: WildTigers Technologies [Shahibaug, Ahmedabad]
To apply for this program, please fill up the form with your latest resume and Shortlisted Candidates will be invited for an Interview. This is an excellent opportunity to kick-start your career in software & website development and gain practical experience.
We look forward to hearing from you and working together to build a better future.
Apply Here